INTEROCO Copyright Office - is a global full-automated electronic depository for the deposition and protection of rights of authors/rightsholders from different countries.
Created as a fast non-governmental legal protection system for authors from Europe in 2014 year INTEROCO provides today wide opportunities for copyright recordation and protection for the applicants from Europe, CIS-countries, Asia, Middle East and all other regions.


In 2022 year, the number of copyrighted works in INTEROCO Copyright Office was 374,517 (full report 2019 - 2022).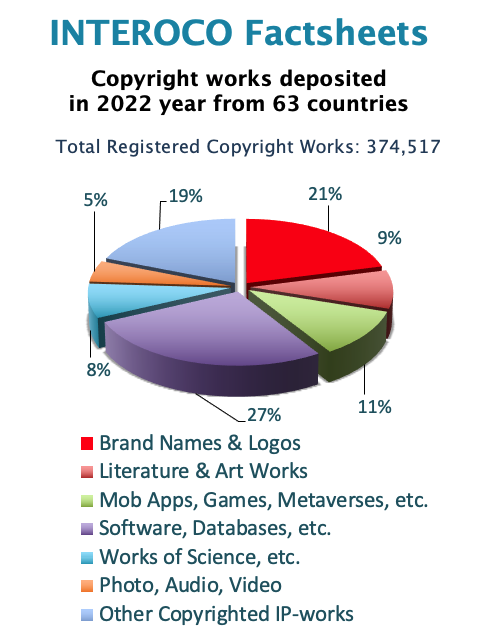 The main focus of INTEROCO Copyright Office is a full implementation of the requirements of the Berne Convention for the Protection of Literary and Artistic Works (administrated by World Intellectual Property Organization, WIPO) with verification of created IP-Works and validation of personal or corporate details (KYC) of applicants.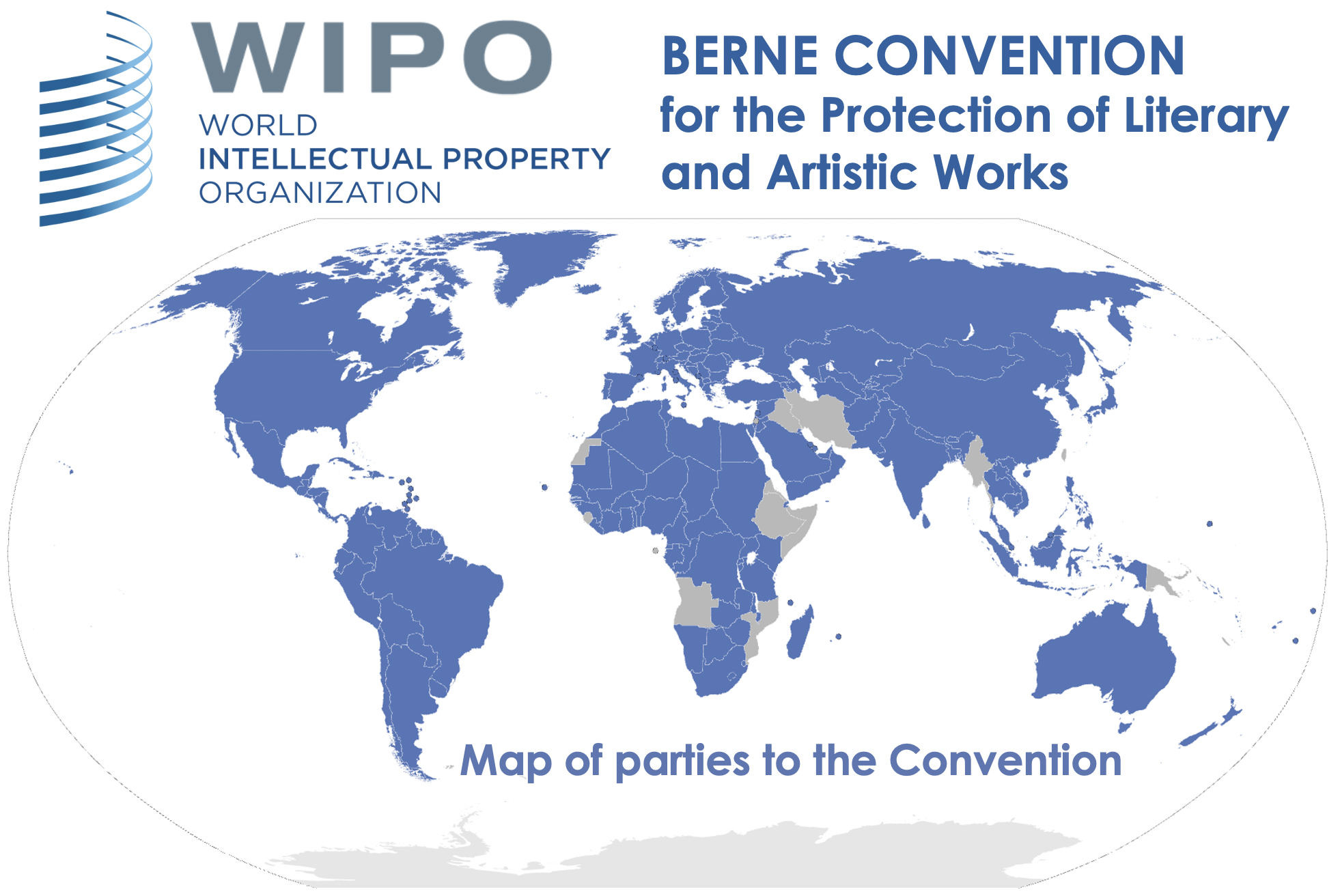 The official link for the authentic text of Berne Convention for the Protection of Literary and Artistic Works (as amended on September 28, 1979) on the website of World Intellectual Property Organization (WIPO): https://www.wipo.int/wipolex/en/treaties/textdetails/12214

Here is the list of law firms, which verification and validation reports (and other legal/expert documents) is considered/recognized by INTEROCO Copyright Office:
| | |
| --- | --- |
| No. | Brand Name of Company, Law Firm, Consortium, Group, Partners, etc. |
| 1 | |
| 2 | |
| 3 | |
| 4 | |
| 5 | |
| 6 | |
| 7 | |
| 8 | |
| 9 | |
| 10 | |
| 11 | |
| 12 | |
| 13 | |
| 14 | |
| 15 | |
| 16 | |
| 17 | |
| 18 | |
| 19 | |
| 20 | |
| 21 | |
| 22 | |
| 23 | |
| 24 | |
| 25 | |
| 26 | |
| 27 | |
| 28 | |
| 29 | |
| 30 | |
| 31 | |
| 32 | |
| 33 | |
| 34 | |
| 35 | |
| 36 | |
| 37 | |
| 38 | |
| 39 | |
| 40 | |
The vital concern problem in the copyright is not an announcement of the author, because it could be done almost free of charge through sending by author the created work in the sealed envelope by any post services to himself. The practice of sending a copy of your own work to yourself is called a "poor man's copyright." There is no provision in international or local copyright laws regarding any such type of protection, and it is not a substitute for registration.
The most important problem during the protection of copyright owner rights (in case of violations and law enforcement) is to provide for official bodies and commercial banks (in case of royalty payments) with a sufficient level of evidentiary form regarding created IP-work.
According to the Berne Convention, the following main requirements are mandatory for implementation by Copyright Offices (information about the full list of requirements could be received from regional authorized operators):
Requirement No. 1. Public access
INTEROCO Copyright Office provides an online link to the deposited item with the public access to this information (on the Internet through a special server storage), which allows to satisfy any reasonable needs of the public in acquaintance with the claimed copyrighted object.
Requirement No. 2. International publication
INTEROCO Copyright Office provides publication of registered copyright work in Germany and country of the application within 2 days after the first approval of an application. According to the requirements of the Berne Convention, for international recognition - a work shall be considered as having been published simultaneously in several countries if it has been published in two or more countries within thirty days of its first publication.
Requirement № 3. Publication after approval of the author
INTEROCO Copyright Office signs (through regional authorized operators) the public agreements with the authors and receives applications where authors confirm the permission for the transfer of work to the depository for registration issues.
The copyright certificates of INTEROCO are recognized in 181 countries of the world (members of Berne Convention). You can deposit anything that is copyrightable: original brands, mobile applications, work of sciences, literary, dramatic, musical, artistic works and video/sound recordings, including novels, poems, lyrics, songs, paintings, drawings, design, computer images, software, advertisements, logos, training materials, and even the rules of a game.

The total number of clients of INTEROCO Copyright Office (from 2014 to 2023) is more than 250k companies (with deposited works more than 3M+) from different countries, including such companies as:
| | |
| --- | --- |
| IT, Internet, Digital, Web, Crypto, Metaverses | Apple, Microsoft, Amazon, Alphabet (Google), Facebook, Alibaba, Adobe, Abbott Labs, Salesforce.com, Oracle, Qoovee Trading Platform, SoftLine, SIDUS NFT Metaverse, Farcana Game Metaverse, etc. |
| Banking, Finance, Insurance | Visa, Paypal Holdings, Bank of America, Union Insurance, other banks and financial institutions |
| Food, beverage | Coca-Cola, Nestle SA, PepsiCo, Al Ain Water, McDonalds, etc. |
| Machinery, hardware | Tesla, Samsung, AT&T, Verizon Communications, Cisco Systems, Toyota Motors, Mercedes-Benz Group, Siemens AG, Honeywell, Intel, Range Rover, etc. |
| Healthcare, medicine | Novartis, Johnson & Johnson, Roche Holdings, Pfizer, Abu Dhabi Stem Cell Center, etc. |
| Others | Procter & Gamble, L'Oréal France, Walt Disney Co, Arsenal FC, LVMH Moët Hennessy, Nike, KNAUF, Hilton, etc. |

Without deposited copyright work with registered copyright certificates, it is difficult for copyright owners to assert that their materials are original, recorded in evidentiary form and predate other works. We provide a modern depository system allowing the creators to register IP-items with verification, validation and worldwide recognition. After deposition, if the client will pay an extra fee, we will provide a hardcopy of the IP-certificate as proof that we have registered this work his name.

Certificates of INTEROCO Copyright Office are verified and accepted as a legal document by all leading Internet services providers for over the last 10 years (Google, Youtube, AppStore, LinkedIn, Facebook, Twitter, Yahoo, Instagram, TikTok, Google Play, Yandex, Vkontakte, etc.).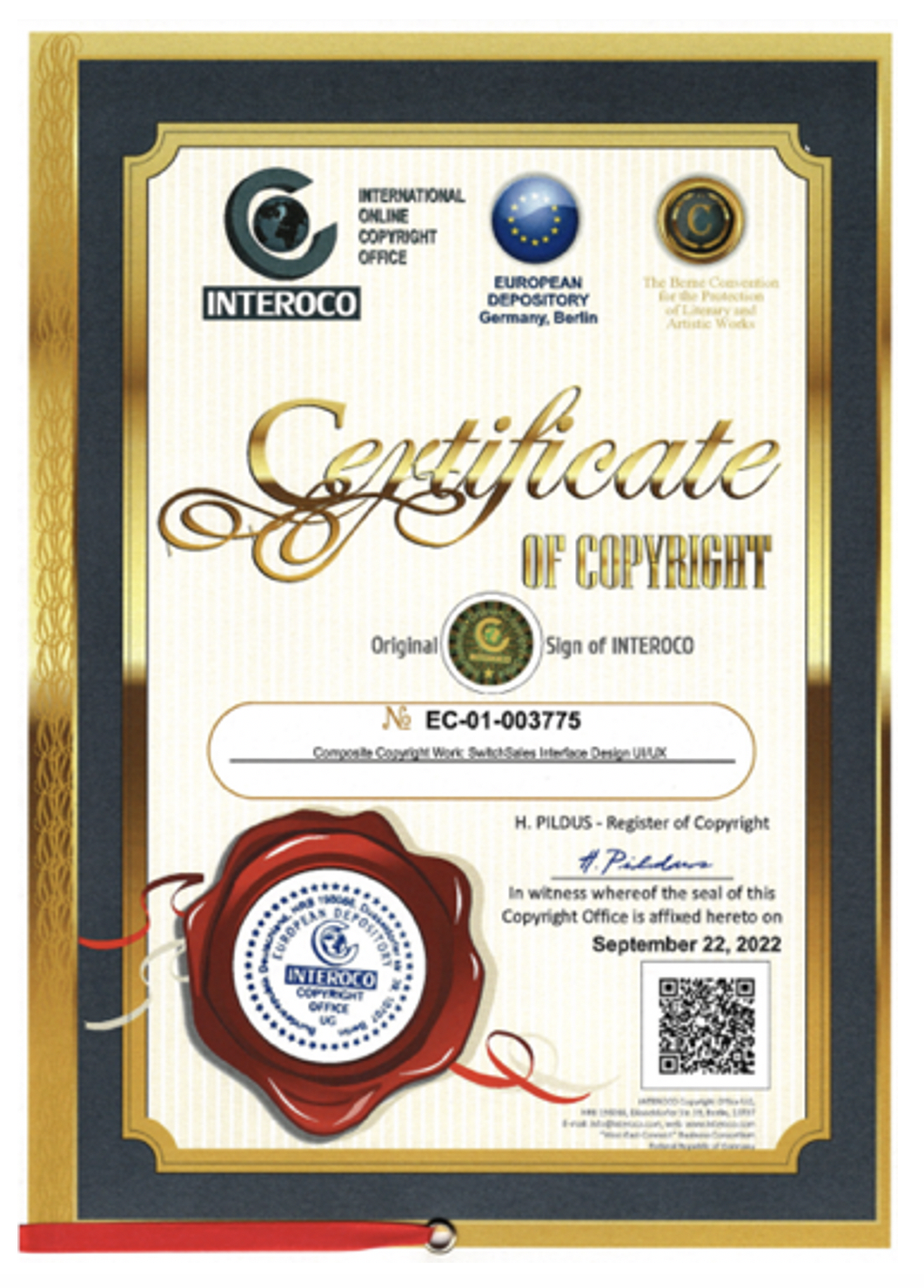 In the event of a dispute, we can support copyright owners with consulting from our experts representing regional authorized operators. Please note - that the Headquarters of INTEROCO Copyright Office in Germany is not working directly with clients, all requests will be transferred to appropriate regional authorized operators of INTEROCO Copyright Office.
All rightsholders of copyright works have a right for:
1. Recognition of authorship throughout the world (in all member-countries of Berne Convention).
2. Prohibition of unfair competition around the world (in all member countries of the Berne Convention).
3. Protection of commercial using of technology, process, methodology.
4. The possibility of capitalization and monetization (on the base of license and franchise agreements, and other IP-tools).
5. Legalization of the use of work of science by the author.

Public references, information and mass media about INTEROCO Copyright Office:




​International B2B platform for European Union & UK (europages.co.uk)





Official Government Portal of Germany of Registered Companies
(For verification purposes please enter the company name' INTEROCO' in the field 'Enter company name')





German Portal for Business, KYC/AML, and Credit Information





Global Directory of Commercial Companies





COVID-19 researchers gain IP protection from INTEROCO Copyright Office for COVID-19 new stem-cell treatment


In collaboration with an international IP-Expert - Dr. Sandjar Muminov (from GCC region), INTEROCO Copyright Office provided first in the world registration of NFT as an intellectual property: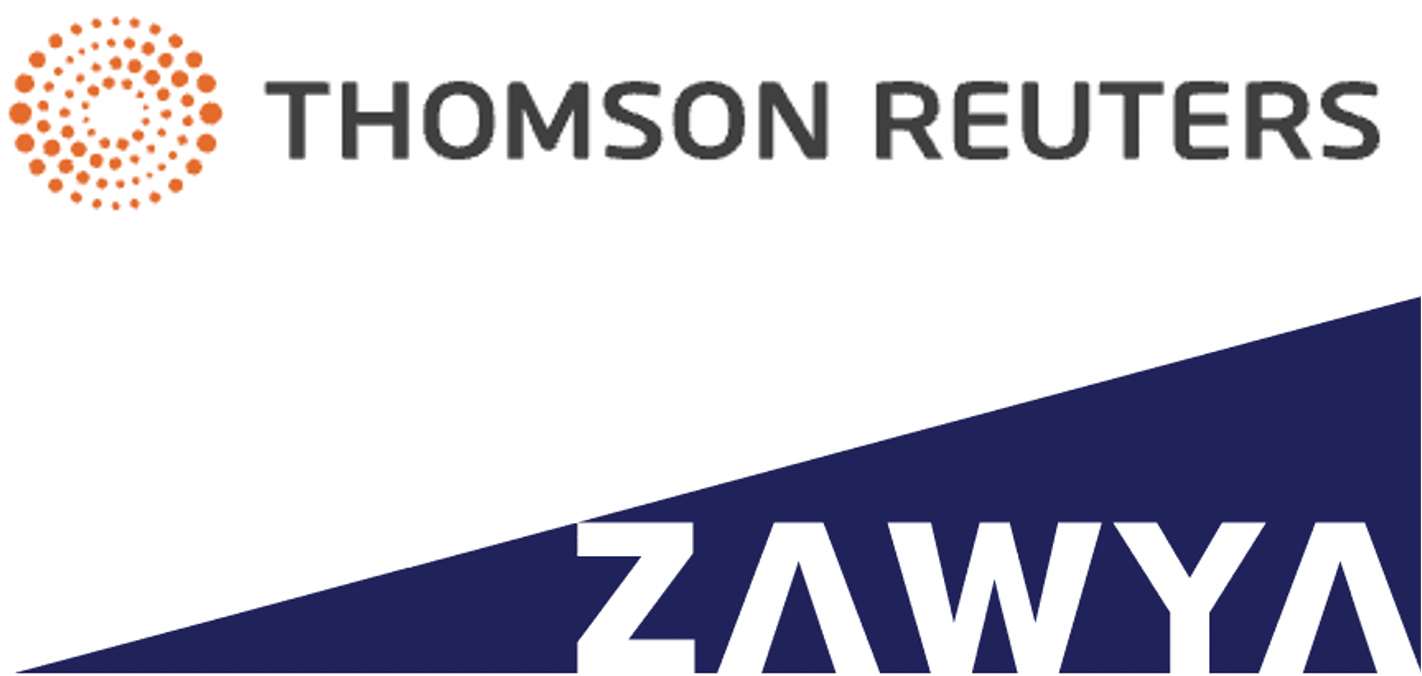 Thomson Reuters Business News Portal, ZAWYA Mass Media by REFIVITIV Financial Markets
In 2015 INTEROCO Copyright Office started accreditation of local expert offices in countries from different regions.
Experts from local offices are providing free-of-charge professional preliminary consultations to explain the meaning and law enforcement possibilities of the international copyright system, verifying IP-works for protectability criteria, and validating authors.
All local regional offices were licensed by INTEROCO Head Office according to the internal INTEROCO standards of the global system of competence, professionalism, and quality control.

Total number of accredited by INTEROCO Copyright Office IP-Experts and IP-Consultants 58 specialists.